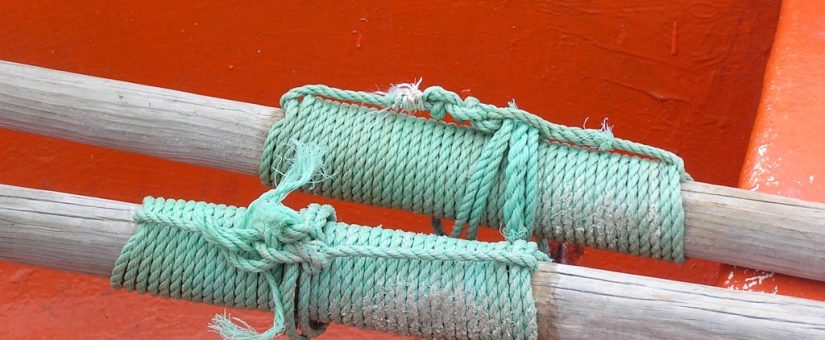 As I sit in the floor playing tug-of-war with my new puppy, I realize that I don't feel like a sandwich generation person, I feel like the tug-of-war toy!
I am a happily married, 60-year-old woman with three grown children who are all successful in their chosen fields of work. I have four grandkids and one on the way! Sounds pretty perfect, doesn't it? So why do I feel like I am the tug-of-war toy? I have aging parents who live about three hours away from me. They refused to move closer when they were still able and now my mom is in the late stages of Parkinson's and it's totally bedridden. We have 24/7 care for her in their home.
My dad, whose health is fairly good, is beginning to show signs of dementia. I feel a great responsibility to help care for my parents and to check in on them on a frequent basis, but I also love being a Gigi and spending time with my grandkids. One of our goals as grandparents was to be available to care for our grandkids so our children and their spouses could have time for themselves to stay connected and to strengthen their marriages. My calendar is speckled with trips to my parents and time set aside to have the grandkids at our house, as well as my own activities.
The greatest tug is really my parents because I cannot just hop in the car and go across town to check on them, I have to set aside several days at a time to get down there, take care of things around the house that they need done and to go to doctors appointments with my dad. And now, with the COVID-19 virus, everything is on heightened alert!
I'm left wondering if I should go to my parents and plan on staying for several months in case the caregivers are not able to show up. Then I wonder will I have the strength to care for my mom around the clock? Will my own physical health be able to withstand the rigors of caring for someone who is totally bedridden?
Can I mentally handle being under the same roof with them for weeks on end? What if I accidentally take the virus into their home? If I do have to stay for weeks on end, will I be able to find food to prepare for them? Then the tug from the other side… Who will care for my husband while I'm away? He has a very demanding job and spends long hours at work. He will not take the time to go grocery shopping. Will restaurants be open for takeout? How long can he sustain that lifestyle? Then a tug from another side is getting to spend time with my grandkids.
Thankfully we have FaceTime, but it's not the same. Then there's another tug of when do I have time to care for my own physical, mental and spiritual needs and exercise, meditate or enjoy leisure activities? Life right now seems out of control! When I look around, I feel tugged from many sides. How do I handle it? I look up to the One who is in control! I read God's word in the Bible and remember His faithfulness to His people.
A Christian author that I follow wrote a Bible study call "Trustworthy". I was working through this Bible study with a group of women and I'm so thankful that I have been studying and contemplating God's trustworthiness! The same author also has a blog site on which she posted some screensavers with Bible verses. I downloaded the one for trust. Now every time I open my phone I can read the verse from Hebrews 11:6~ "You keep him in perfect peace whose mind is stayed on you, because he trusts in You. Trust in the Lord forever, for the Lord God is an everlasting God." I have memorized other Bible verses that I recall when I am anxious or afraid. It is God's word that quiets my heart the most.
A couple of other things I have used are biofeedback and meditation. I have gone to the B.E.T. Center (Biofeedback, Education and Training) in Plano where Christy and Cameron have helped me with my stress level through biofeedback, learning breathing techniques and meditations using things like the Calm app. I also have found it helpful to get regular massages and to visit my Physical Therapist who does more soft tissue work than traditional PT. The last piece would be regular exercise and a modified AIP/Paleo diet. Using a combination of all the things has helped me stay on a more even keel and reduce my stress level.
Posted by Bill Bergquist
On March 31, 2020
0 Comment