At the heart of Keith Porter's life commitment is a love of community and the arts
Our community is hungry for quality music that's presented in a friendly, accessible, fun environment. We are committed to creating that experience, using our supporters' investments to do it efficiently, and in the process make a joyful contribution to our community's rich and growing artistic heritage.
Keith Porter is a retired executive with management experience in telecommunications, business development, operations, human resources and organization development. He received an electrical engineering degree from University of the Pacific, and a certificate in telecom management from University of Southern California.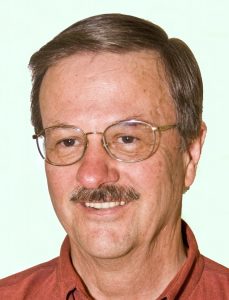 Until 1990, Keith held various positions at AT&T and Pacific Bell. As President of PacTel Cable UK, Ltd., he established and operated cable television/telephone franchises in the United Kingdom. As Executive Director for AirTouch International (now Vodafone) he was start-up CEO and a member of the Board of Directors of Airtel, Spain's second wireless telecom carrier.
Keith co-founded and operated WorkVantage, Inc., a workplace training and consulting business until 2007, and also co-authored Me, Myself and I, Inc: 10 Steps to Career Independence, published in 1998. Keith is a 2007 graduate of the Nevada County Community Leadership Institute.
In addition to serving as Past President of InConcert Sierra, Keith serves on the board of Sierra Stages, hosts The Sages Among Us and Classics Declassified on KVMR FM, sings Bass in the Sierra Master Chorale, is a Red Cross disaster-response volunteer, and served on the board of Center of the Arts. He enjoys taking an occasional role in community theater productions.
Keith and his wife, Shirley, live on an historic family orchard property near Grass Valley, California.
As part of the Sage Leadership project (that is the foundation of our Communities Collaborating initiative), Keith Porter was interview by Gary Quehl. Here is a link to this interview that was published in the Library of Professional Coaching: