Karin holds a Doctorate degree in Clinical Psychology (PsyD), a Master of Arts degree in Contemplative Psychotherapy (MA). She is a Licensed Licensed Professional Counselor (LPC) in Colorado and a Certified Group Psychotherapist (CGP). She also holds a certification in clinical supervision (ACS). She is trained in Hakomi, a specific somatic approach to psychotherapy, and Brainspotting, a treatment approach for trauma.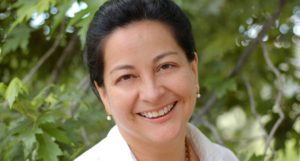 Additionally, Karin is an experienced yoga teacher, E-RYT-500, with over 1000 hours of formal training, is a Certified iRest Teacher from the Integrative Restoration Institute, which utilizes the technique of yoga nidra to delve deeply into the psyche in a safe and tranquil way.Karin's approach to healing acknowledges the client's inherent wisdom to both identify and resolve on-going challenges while also recognizing the benefits of walking the path together. Establishing a healthy therapeutic relationship awakens your innate orientation toward health and growth and can bring to the forefront ways in which disowned beliefs drive our interactions with family, intimate partners, colleagues and our community at large.
Her therapeutic approach which is informed by hatha yoga, multicultural perspectives, somatic & contemplative psychotherapy, as well as principle's of neuroscience. Maintaining a well established personal practice grounded in the rich tradition of non-dual philosophies arising from the East, like Buddhism and Yoga, which emphasis mindfulness and compassion. Helping you get in touch with your thoughts and feelings, find ways to engage directly with reactive emotions and discover sources of strength to live life more gracefully.