Dr. Rosalind Sun is a psychotherapist, trainer and counsellor. She has been engaged in human service activities in Singapore for many years and has a distinguished career in providing care to men and women from many cultural backgrounds.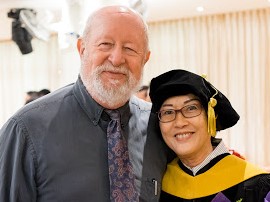 Rosalind's research on the life of migrant servants in Singapore has revealed many important and revealing aspects of the life these women and men lead in choosing to be employed by families in Singapore. Rosalind has actively engaged in the application of her research findings to the preparation of migrants for their new work in Singapore households.
Rosalind Sun brings a sensitivity regarding spirituality to her work as a psychologist and provides hope and support to those afflicted with COVID-19 and other life-threatening illnesses.